Are you having trouble printing FedEx labels? Does it seem to take forever to print, if it prints at all? Try this:
Turn off "Print Backgrounds" by unchecking the box (this example is from a Mac computer).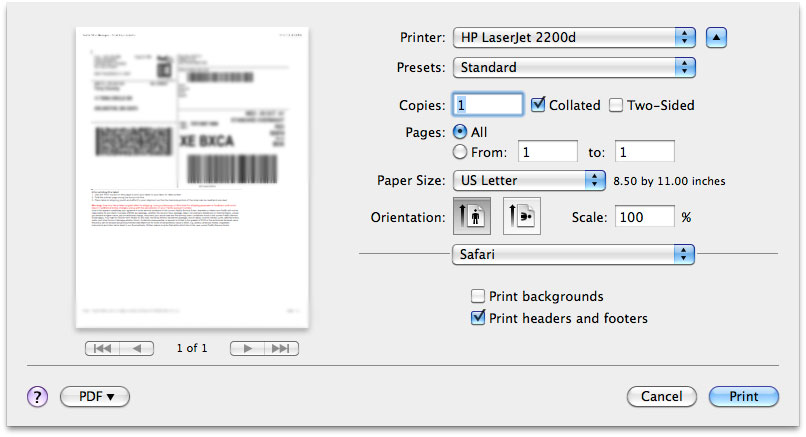 By unchecking this, the busy (but nearly invisible) background doesn't get sent to the printer and your label comes out quicker. (Mine didn't come out at all with it set to "Print Backgrounds.")
Hope it works for you.