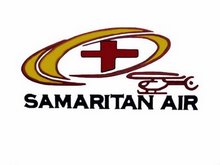 Earthquake update: [Edited January 24, 2010]
Samaritan Air is back in Haiti helping to move food and medical supplies inland. I was in the home of one of the pilots this evening and heard first hand the stories of aid being supplied by this terrific organization. They have two helicopters in Haiti right now and are continuing operations to directly help those in need. Please donate. They are personally involved and affecting the people of Haiti in a positive way. They are saving lives as we speak.
[Original post continues below]
If you are interested in helping Haiti in a trustworthy and tangible way, please consider donating to Samaritan Air. Today (October 1, 2008), they are sending a helicopter to Haiti to move medical supplies and other necessities to the people of Haiti that cannot be reached by road.
I personally know the founders of this non-profit organization. Brian and Robin Parker have been dear friends for more than 15 years. They have many friends and partners in the organization, all of whom are dedicated to serving people in need. You can trust them to use your gifts wisely and completely in the weeks ahead to help restore the precious people of Haiti.
The short video shows and tells the story. The Pay-Pal link makes it easy for you to support them. Please visit them now. And please support this charity with a gift today.
UPDATE October 5, 2008:
Due to en-route weather problems, the flight to Haiti was delayed until today. Here is the text I received just moments ago: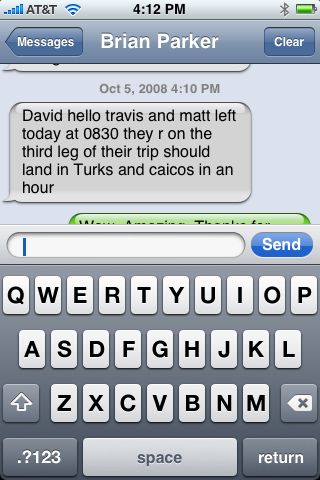 This is worthy of our support. Thanks everybody!